April 30, 2010
Featherweight
So, as I'm sure you've read on many a knit blog, camp was wonderful, as usual.
Wonderful friends, awesome settings, a drink or two (never mind that in nearly every picture of me there's also a wine glass!) and knitting all weekend, what's not to love? Except maybe the fact that I neglected to remove my camera from my bag the whole weekend, except when Ailsa took some pictures of my Featherweight for me!
Specs:
Pattern: Featherweight Cardigan by Hannah Fettig
Yarn: Dream in Color Baby in In Vino Veritas from The Loopy Ewe (just over one skein)
Needles: 3.75mm
Mods: I made it a bit longer in both the body and the sleeves, otherwise, none.
I made the smallest size, and probably would have got it out of one skein if I hadn't made it longer. But I wouldn't have worn it at the recommended length, it was just too short for my liking.
Other than that, it's an awesome knit! Despite it being knit in laceweight, it goes super quick, probably because it's knit at a fairly loose gauge. And it's not a difficult pattern at all! Top down, with a little bit of increasing to create the raglans, it's all fairly basic stuff.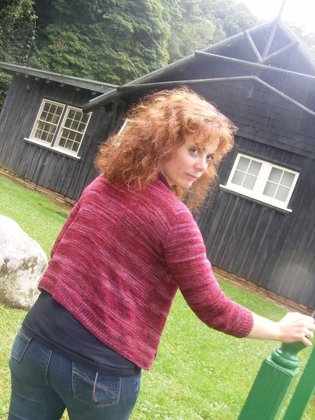 But it's something I'll probably knit again - just because it's such an easy knit with a great outcome! And something I'm already finding myself grabbing as I run out the door.
Next up? Tempest, in Wollmeise. Fuchsia, and Poison Nr 5.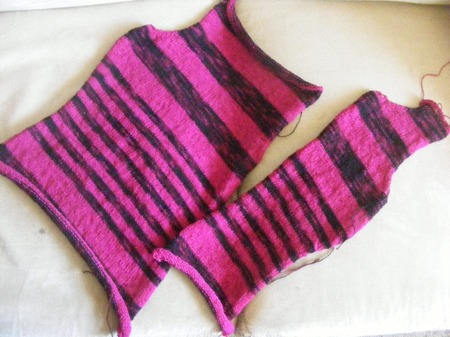 I've got an awesome start, thanks to the aforementioned knit camp. The fuchsia isn't quite as bright as it's photographing!
April 22, 2010
April 17, 2010
April 10, 2010
April 02, 2010