August 28, 2007
I got something new!
I can't help myself. I'm a gadget whore, an accessories whore. And a yarn whore, but you all knew that.
I got a new knitting bag.
A Jordana Paige Bella bag, from Yarns Online. Do I like it? I love it.
I already have a Jordana Paige satchel, but as soon as I saw the Bella, I wanted it. I love my satchel, too, but I like this one even better. It's nice and soft and lightweight. And I find that sometimes the satchel is bigger than I'd like. Here's how the two compare size-wise.
Side by side.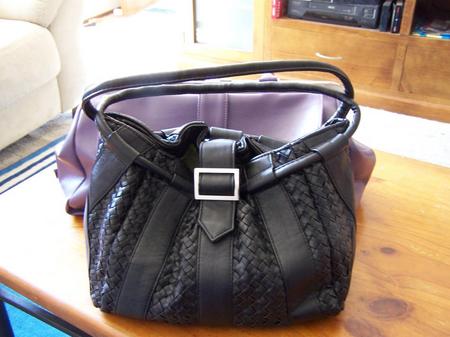 The Bella in front of the satchel. They actually don't look too different in this picture, do they? This one shows the difference better.
It's definitely smaller than the satchel.
Smaller, but not small. As soon as it arrived I tossed Fifi in there.
As you can see, Fifi fits nicely, and there's some room to spare. I doubt that you'd get in a whole sweater, sleeves and all, but you might. But if I'm working on a sweater, I'm not usually carrying the whole thing around anyway. Generally I only carry the pieces I'm working on.
Here's how it looks without Fifi in it.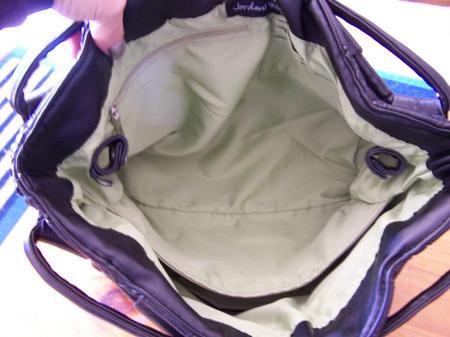 The centre pocket/divider is soft, and gives easily when you stuff your project in.
A better picture of the divider. You can also see the little zip pocket and credit card slots. On the other side, little gadget pockets.
(Apologies for the bad flash pics, I forgot to take pictures of this bit in daylight.)
Cute, but not altogether useful for me. The scissors and needles are about the only things I'd carry in there. I guess you could add a crochet hook and DPNS. Just a note, if you use straights, you couldn't store those in there. The bag isn't tall enough.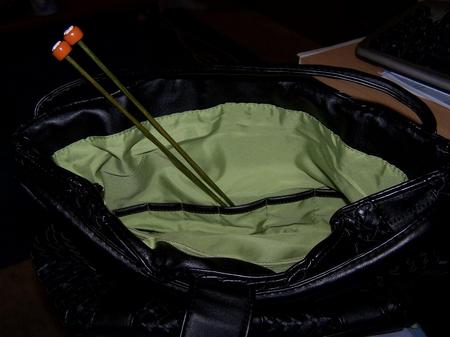 As you can see. Doesn't worry me, I rarely use straights.
Overall, I give it a 10 out of 10.
Fifi? This close to done. Here's a sneak peek.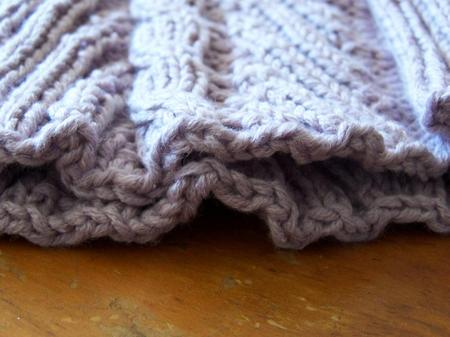 Update on Em's leg, as requested. It's doing better, but she's still on restricted dance moves. She's got a comp this weekend, but there's no way she'll be able to do all her dances. If she's doing better, maybe she'll do some. She of course, keeps insisting she's fine, and would dance anyway, no matter how many times she's told she'll only make it worse!
Lets finish on a high note.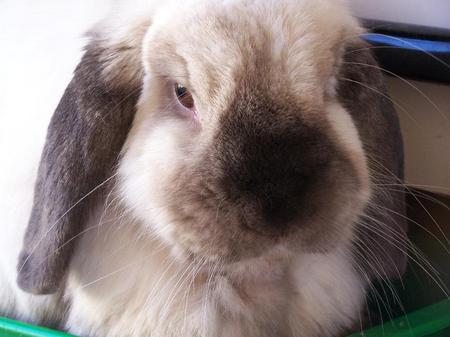 Always makes me smile! (Well, except when she's playing destructo bunny!).

August 25, 2007
August 23, 2007
August 21, 2007
August 18, 2007
August 14, 2007
August 12, 2007
August 09, 2007
August 07, 2007
August 04, 2007
August 02, 2007