June 30, 2008
June 24, 2008
Sock Knitters of Australia, Rejoice!
Sock Knitters of Australia, Rejoice!
For Patonyle has returned!
Well, almost. That is one of the new balls of Patonyle. However, it isn't available in stores yet. A representative from Australian Country Spinners got in touch with me, and asked if I'd like to try the new version, and review it.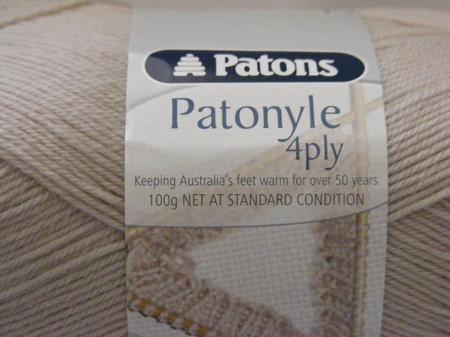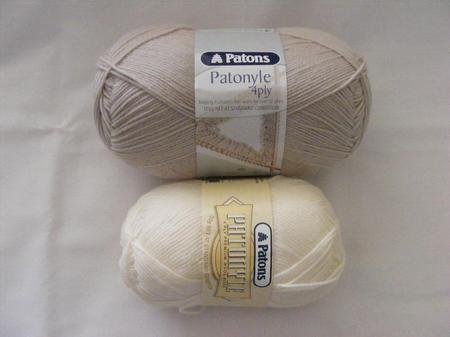 Yes, you see correctly! The new Patonyle will be available in 100g balls, rather than the old put up of 50g. I'm told that it will be available in Spotlight to start with, from September 2008, and then in other yarn stores probably from February of 2009. Colours will be limited to the old palette this year, bu will be expanded next year.
I haven't actually started knitting with it yet, but I am casting on this afternoon, because I finally finished the Kitri socks!
Aren't they gorgeous? I haven't wet blocked them yet, and I think that the lace definitely needs it, but they're finished, and they're bee-yoo-ti-ful!
These were a really enjoyable knit, but the pattern was quite complex and required quite a lot of attention.
Pattern: Kitri by Lisa Grossman, (the Tsock Tsarina)
Yarn: FlockSock sock yarn from vanCalcar Acres., and Jaggerspun Zephyr for the lace cuff (Only available as a kit).
Size: I ordered the standard size kit, and had 12g of sock yarn left over.
There is an option to order a bigger skein of yarn for an additional $US4 if you need it, but I have pretty thick ankles, and they fit just fine. I could probably have got an extra repeat in the leg with the extra yarn if I'd wanted to.
Needles: 2mm (US0) for the sock, 2.5mm for the cuff.
A really fun knit.
Now I get to decide what socks to start with my Patonyle!
Deepest apologies to anyone who has been waiting for contact from me or anything. I've had a really stressful past couple of weeks. Nothing major, just a bunch of little things that have coalesced into a great big ball of things that is trying to run me down.
But it won't win, I'm off to Knit Camp on the weekend, no stress, no sewing, no dramas, no expectations. Just knitting, all weekend. Well, except for the dance comp I'm supposed to rush home Sunday afternoon for, then canteen duty at school on Monday, and the dentist on Tuesday.
Maybe I won't come home!
June 19, 2008
June 15, 2008
June 11, 2008
June 09, 2008
June 06, 2008
June 05, 2008