September 22, 2009
September 13, 2009
Here comes another one, just like the other one
Knitting, not so much. I'm beginning to very much resent all the demands on my time. I was out and about with Em yesterday, and cast on a Liesl for her. I thought it'd be something different, something easy, something quick! Considering my current projects (one Fair Isle, one entrelac, the last in lace), I thought it'd be a good idea.
Nope. My yarn was not chunky enough, so I compensated by going up a size, but it still looked ridiculously small. 2 hours or so of precious knitting time, wasted. R-i-i-i-i-i-p!
That's not to say that I've been ignoring all my current projects. Venezia is now back on track, and I've finally gotten her past the stage where she was when I had to frog it.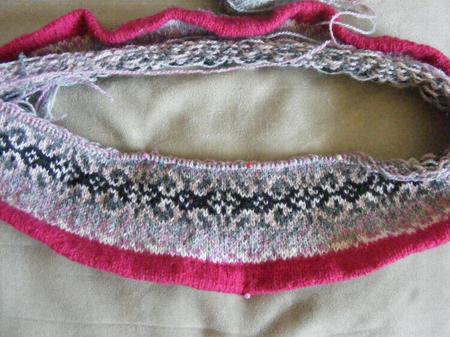 Now complete with decreases!
I'm glad I ripped it out, because I'm much happier with it now. But I can't help thinking that I could be so much further along now.
And all my other knitting energy has gone into the entrelac socks.
They look really wide don't they? It's okay, they fit my cankles perfectly. If you had nice slim ankles, they'd be a mile too big!
They look complicated, but really, they aren't. I've been pleasantly surprised by how easy they are.
We haven't had a Twinkie shot in a while, have we?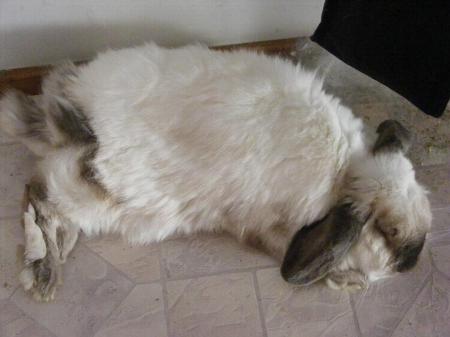 Nice relaxed bunny! (In her messy corner!) Doesn't matter how often I sweep that corner, she messes it up to her satisfaction again as soon as she can.
September 08, 2009
September 05, 2009