November 30, 2006
You know how I said it was all going just a little *too* well? I was right.
I started the sleeves, and immediately realised that somewhere, someplace along the front I had a total screwup moment, and I rearranged the lace pattern.
See all those circles? In every lace repeat I've circled, I only did 8 rows of lace pattern, not 10.
Now the question is can I live with it? It's not a hideously obvious mistake, but of course, I know it's there. I don't think I can. Of course, that means I need to rip out half of the front.
I'm going to finish the sleeves then see how I feel about it.
Here's the sleeves.
What puzzles me most is that I stuffed one repeat on the front, then I got one right. Then I stuffed up three, then I got two right, then one wrong, one right then the whole right front wrong. Totally clueless.
I got a new book from Amazon today!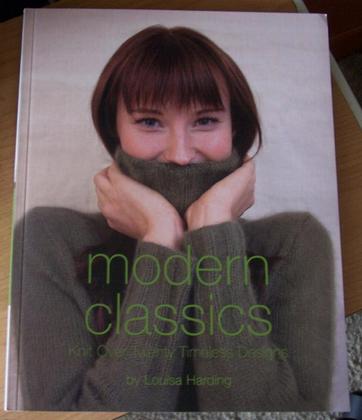 Louisa Harding's Modern Classics. I really like this! Modern Classics indeed. Very simple, timeless designs.
That's most of the designs. There are three sections in the book, DK, Worsted and Aran. This is the design I saw that made me want the book.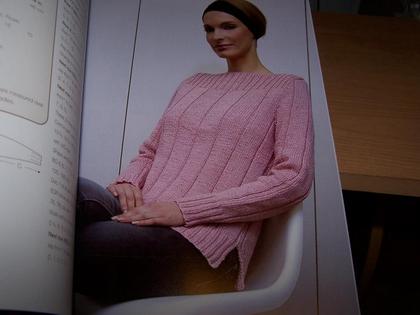 That one's in worsted weight. And am I the only one who thinks this model has no idea of how to knit?
To me it just looks like someone has thrown the needles at her and said "Here, hold this!"
Just because there hasn't been a picture in a while, here's Twinkie, as cute as ever.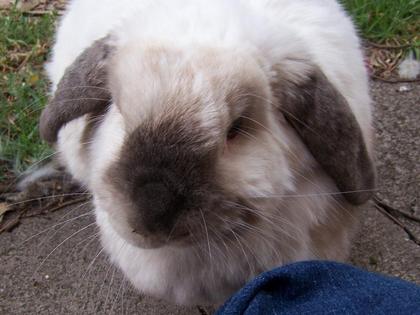 This is what David came home to today, Twinkie and me cuddle time.
And finally, if you're from Australia, NZ, the UK, Europe or any other country or continent that Knitpicks refuses to ship to, and you're disappointed because of it, pop on over to the petition that Ailsa started and have your say.
Maybe if enough of us have something to say, Knitpicks will realise how much money they're missing out on and will do something about it!
November 28, 2006
November 24, 2006
November 21, 2006
November 18, 2006
November 16, 2006
November 12, 2006
November 07, 2006
November 05, 2006
November 02, 2006