Well, someone beat me to the Peruvian in Mid Indigo Heather. Despite the fact that thanks to Susan, I was considering the Bendigo Aran, I think that perhaps I should take this as a sign that I don't need to make the Must Have Cardi.
There was 50+ balls when I last looked!!
Anyway, the latest costume is done.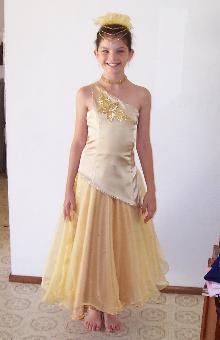 Trust me, although you can't actually see them in this pic, there are 400+ rhinestones glued onto that costume. All around the neckline, all around the bottom of the bodice, and dotted all over the top layer of the skirt.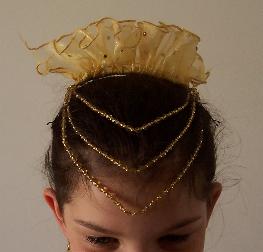 The headpiece. I hate headpieces! It always takes me forever to think of something I like. I'm pleased with this one though. It just seemed to take off when I started. I started with one row of beads, thought what if I do another? And another? Luckily, I then thought, "Okay, I'll stop now"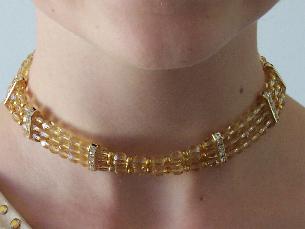 And I made the choker. First time I've made jewellery, and it was fun 🙂 I made matching earrings too.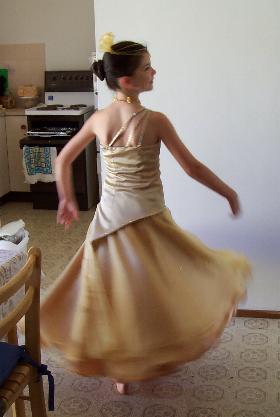 It will go out in a full circle when she actually has room to turn. Which she does a lot in this dance. Unfortunately, to turn in our tiny house requires extensive furniture rearranging.
So, one costume down, one more to go. For now.
Pass me my knitting! 🙂