So, a lovely, lovely lady at work is pregnant. With twins! And due in winter! What's not to love? So I've been mulling over what to knit. Two babies, minimal time. No blankets, nothing too complex, but I wanted to knit something more substantial than a hat. I'd been looking around for a while, when I spotted this pattern in a Patons book at Spotlight.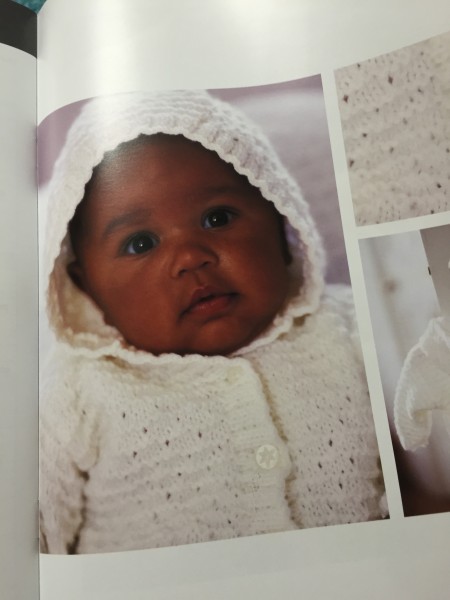 It's cute, and I liked it, but the book was $21. $21!! I have no idea what Australian Country Spinners are thinking. Their pattern books are ridiculously priced. They're also the Australian distributors for Rowan, but don't get me started on that. Suffice to say that they inflate the prices ridiculously, make it hard for the retailers to get and it's no wonder that most people are buying Rowan online overseas, because last I heard, ACS were trying to charge $50-$60 for the Rowan magazines, which cost $25 overseas. I still don't know why Australian retailers aren't in revolt.
I stopped buying Patons, Cleckheaton etc a few years ago. The yarn isn't that great, they don't make anything I generally use, and their customer service attitude kind of sucks. They're still marketing to old fashioned knitters, and that's fine, they have a market there for now and there's plenty of other yarn and patterns out there.
At any rate, the hoodie is cute, but $21 for a pattern is ridiculous. So I left it there, and tried to find something else to knit instead.
But the hoodie was stuck in my mind. It is really cute. And it's in 8ply, so it should be fairly quick. I was in Spotlight again for something else a few days later, so I bought the book.
The recommended yarn is acrylic, at a total cost of $12, or Patons Dreamtime, (which is 100% Merino and nice, but not awesome), at $30-35. I haven't knit in acrylic in about a million years, and I turned my nose up. I picked up a ball in Spotlight and immediately decided that I was going to use Sublime Cashmere Merino Silk DK or Rowan Baby Merino Silk DK instead. Nicer yarn, and not very much more expensive than the Dreamtime. So I came home and started online shopping. Now I don't know what sex the babies are, so I decided I'll knit one in white now, and one in pink or blue after they're born. It was then that I realised that with postage, these hoodies would cost around $40 each. Just for the yarn. I went back and forth for a while. A few days later I caved and bought the acrylic. For only $12 total.
So I cast on. Patons patterns are still old fashioned. Knit the back, knit both fronts, knit both sleeves. Sew it up, knit the hoodie. "Pfft!" I thought, "I'm cleverer than that!" and I cast on enough stitches for the back and both fronts, intending to knit it in one piece. I knit quite a bit, then read ahead. At which point, I realised that there is no armhole shaping. None. The back is just a square. The fronts are rectangles with neck shaping. So I had no idea where to start the armholes.
So lets catch up. The pattern is overpriced. Nice yarn will cost a bomb. And the pattern isn't really very good.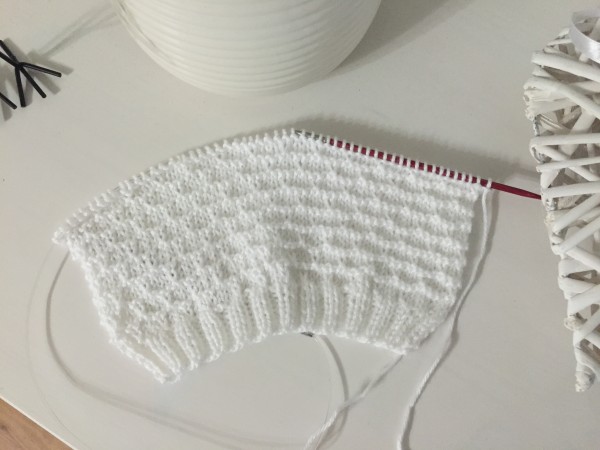 I refuse to waste money on an overpriced pattern. I'm going to knit it in the stupid acrylic, piece by stupid piece and seam the stupid thing together. And I will never pick up a Patons pattern book ever again. Ever. (Maybe. I'm still thinking about picking up a nice Sublime pattern and some nice Sublime yarn)
Patons? We are never, ever, ever getting back together. (That earworm is kind of like a rickroll, isn't it? 🙂