May 14, 2008
An Unusual Situation
Yesterday, I finished David's Vest. It's done, without even one single seam, has been bathed, and is now blocking.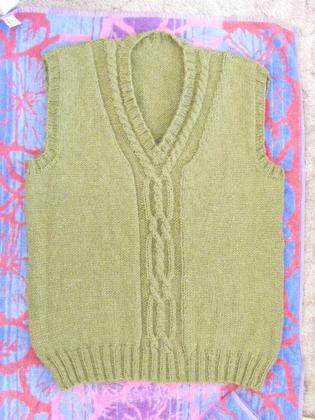 More details and photos at the weekend, when David will be home in the daylight for pictures.
Last night, I also finished David's 6ply Opal socks.
How lucky is he? Socks and a vest, all done.
However, this leaves me in a most unusual situation. I have nothing on the needles.
Nothing.
But I do have plans to rectify that very, very soon. Here's a hint.
(And there's more than one project in there)
Posted by Donna at May 14, 2008 01:33 PM

Comments